OLD
ANS
WERS,
NEW QUES
TIONS
---
© 2022 Marlou Fernanda


The expressive works in artist Marlou Fernanda's debut solo exhibition Old Answers, New Questions show an artistic transformation, a release. Marlou had a fascination for the creative process from an early age. She watched with admiration as her mother and classmates drew. She now creates herself. Marlou is an artist who continuously moves between creative disciplines; from painting, to set design and performance art.





"I Don't Fear My Darkness, I Fear My Light..."
---
---
Fernanda moved a lot in her youth, but she really settled in Rotterdam. Here she learned a lot about her own culture, but especially about that of others. A lot happened in her young life. As a child, Marlou was labelled as unmanageable and was advised to translate her anger, sadness, and frustration into drawings. Although Marlou does not experience this as the beginning of her artistry, she did learn to convert her feelings into creation.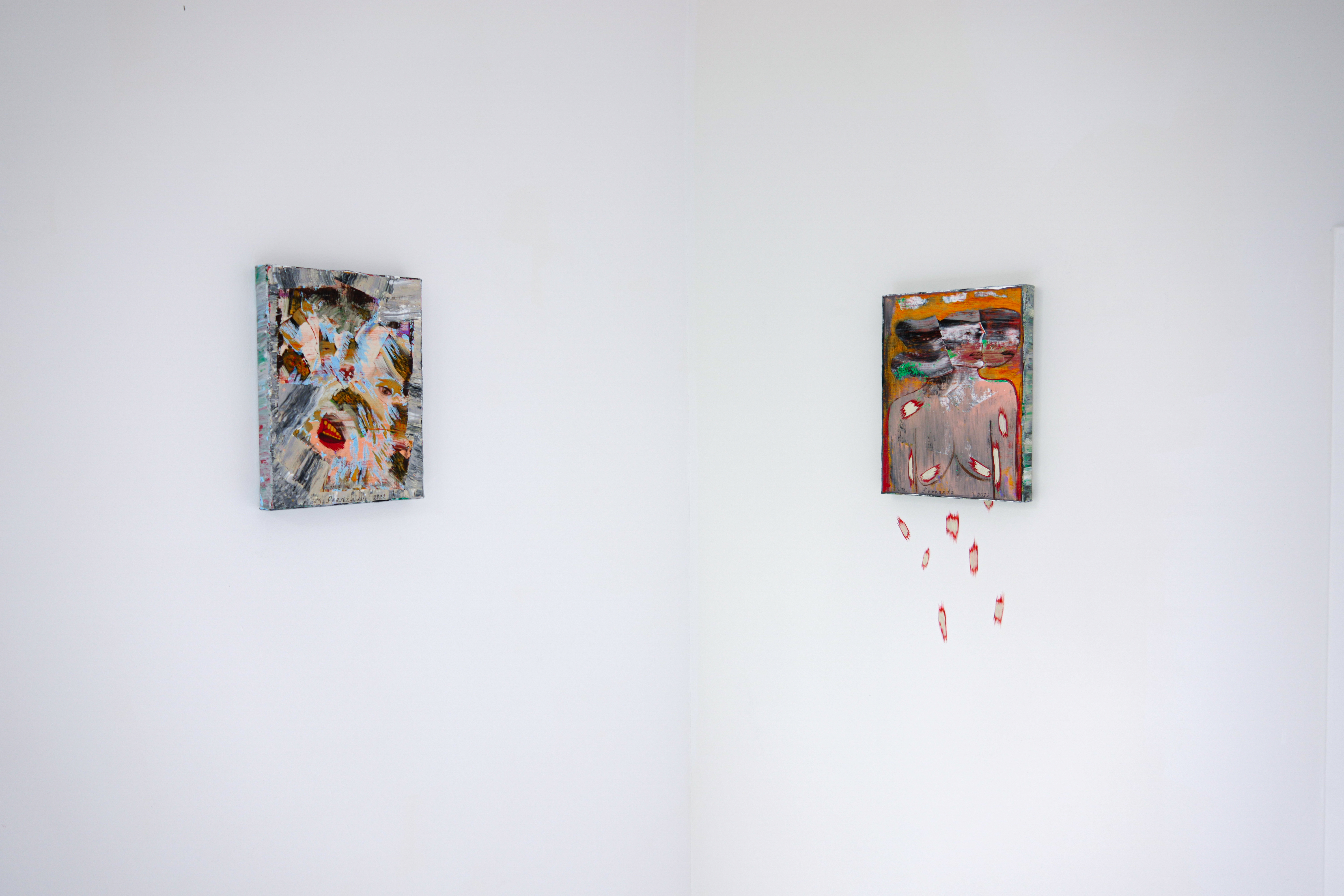 Fernanda discovered her creativity at the Graphic Lyceum Rotterdam. She was a dreamer, more concerned with other matters, but here she learned the basic skills. After her final exam, and interim period in which she says she only really started drawing. Marlou was inspired by Fashion TV, where according to her everything was a vibe. She creates a desire but at the same time her art remains real.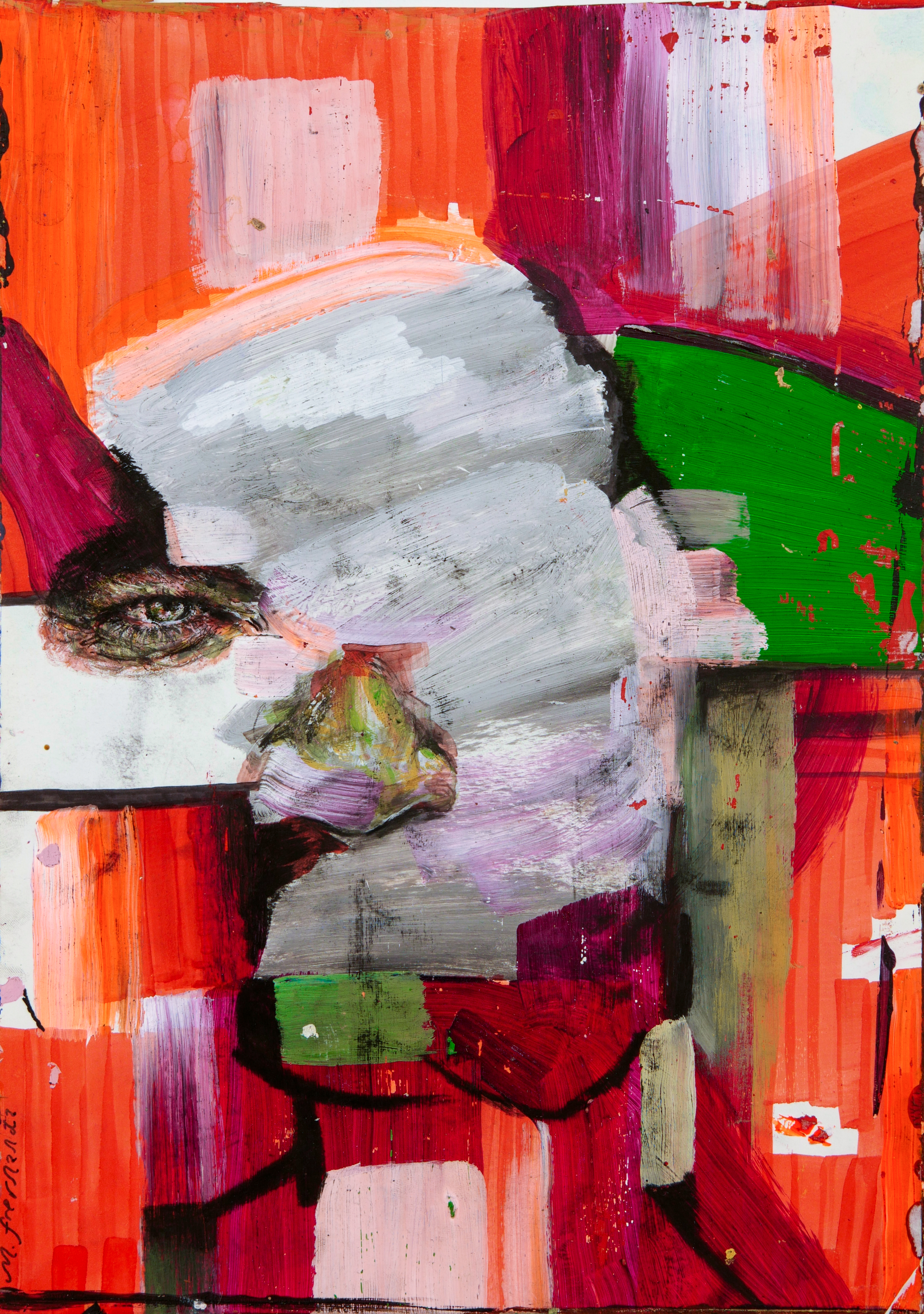 Fernanda's own signature is in development. For a long time, this was Nu-Nu, a character that originated on Curaçao, where she moved to in 2018 with her two sisters and mother. First, she painted faces of others and later her own, the left side, her imperfect and most own side. Nu-Nu was another version of Marlou, placed in the foreground to protect her.

Marlou no longer needs an example and experiences freedom in detaching from reality. She also wants to slowly break free from Nu-Nu. This process is perhaps most evident in the key work of the exhibition Old Answers, New Questions titled No More Pain. "Now that I am healing from everything that happened, I no longer need her." Her works are no longer driven from pain, they form a clean slate.

This exhibition is a process from which Marlou hopes to find new answers. 'Actually, I see creating as telling my truth, which gradually emerges through all brush strokes.' In this exhibition, the viewer could see a documentation of Marlou's life. 'I am not there yet, I am at the beginning, but I am ready, ready for everything that is to come'.
---
Written by Nina Hama
SALES INQUIRIES
---
Hama Gallery (Amsterdam, NL)
Willemsparkweg 64H
1071 HK Amsterdam
+31 (0)20 8461803
info@hamagallery.com
CREDITS
---
A Solo Exhibition by Marlou Fernanda
Curated by Gogo Lupin (Upstairs)
Curated by Nina Hama (Downstairs)