LIKE
ME
NOW,
EGO
DEATH
---
© 2022 Marlou Fernanda


Marlou Fernanda (Curaçao, 1996) is a multi-disciplinary artist who works with the vast world of her imagination. Through her expressive paintings, performances, digital illustrations and video installations, she transports the viewers into her colourful universe; she expands the boundaries of convention, while staying truthful to her intuition.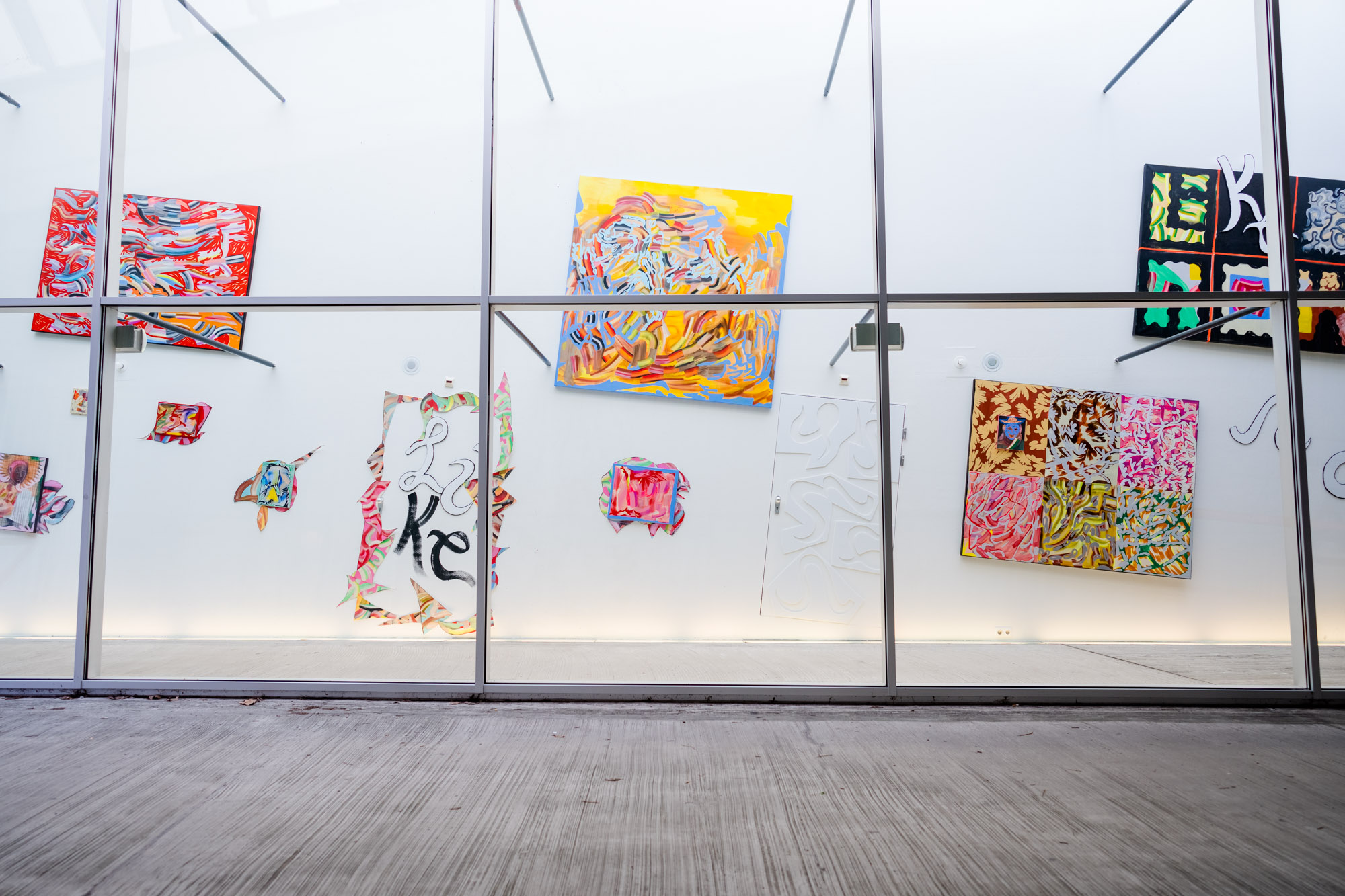 "Six years ago I exhibited my sketches in front of Kunsthal in the belief that one day I would actually have an exhibition there..."
---
---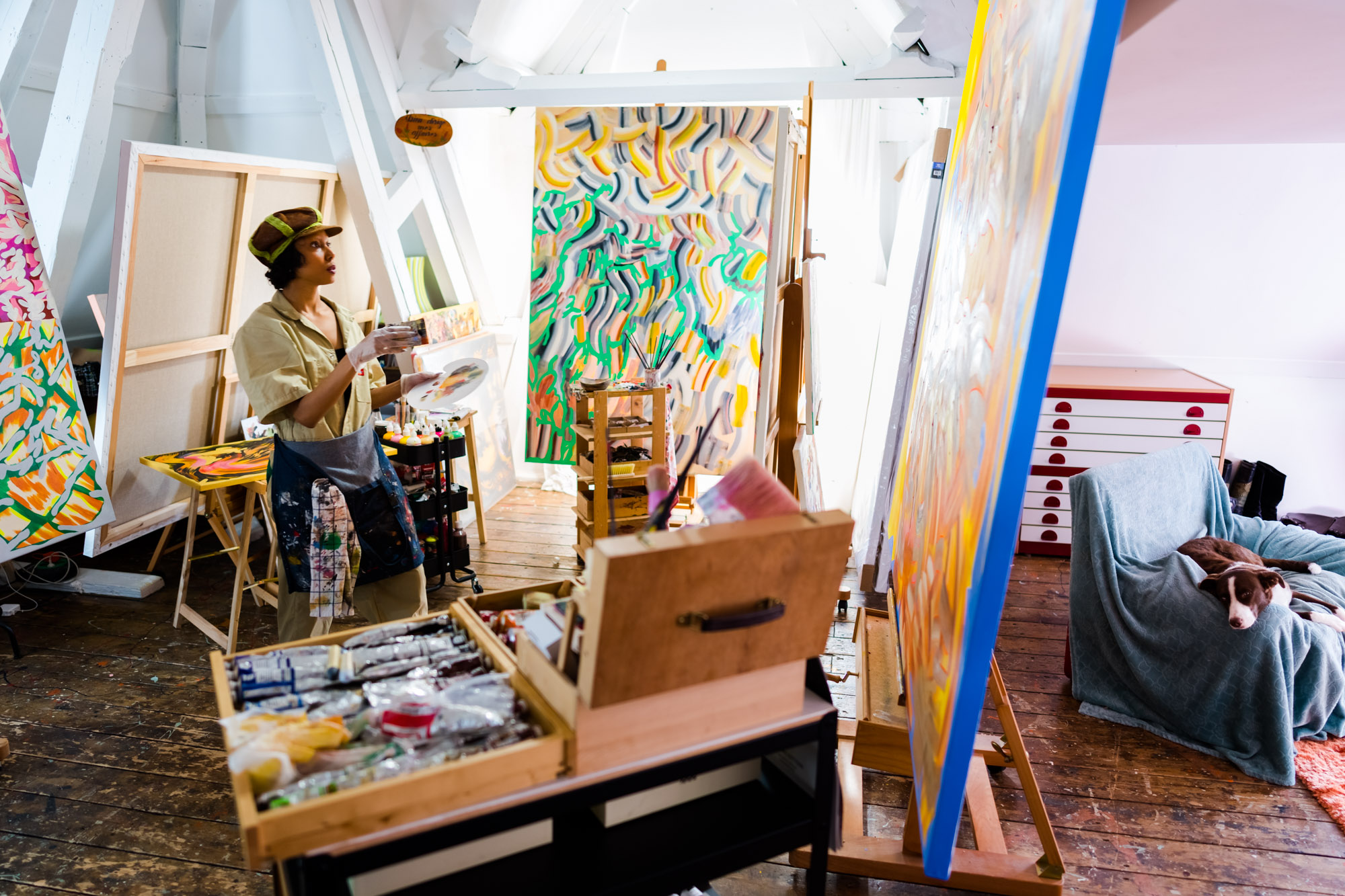 After a traumatic event one might be overwhelmedby emotions: sadness, fear, guilt, or powerlessness. This is a normal reaction which everyone deals with in a different way. As a reaction to a traumatic event in her own life, Fernanda created her alter ego Nu-Nu, a character who often plays the lead in her paintings. In the abstract paintings, Nu-Nu takes on organic shapes. Her realistically painted face bears a strong resemblance to Fernanda's. The bright colours she uses in her work sharply contrast with its subject matter. Recurring themes in her work are identity, loneliness, racial inequality, religious convictions, and life questions. The colours mask the underlying pain, anger, and frustration.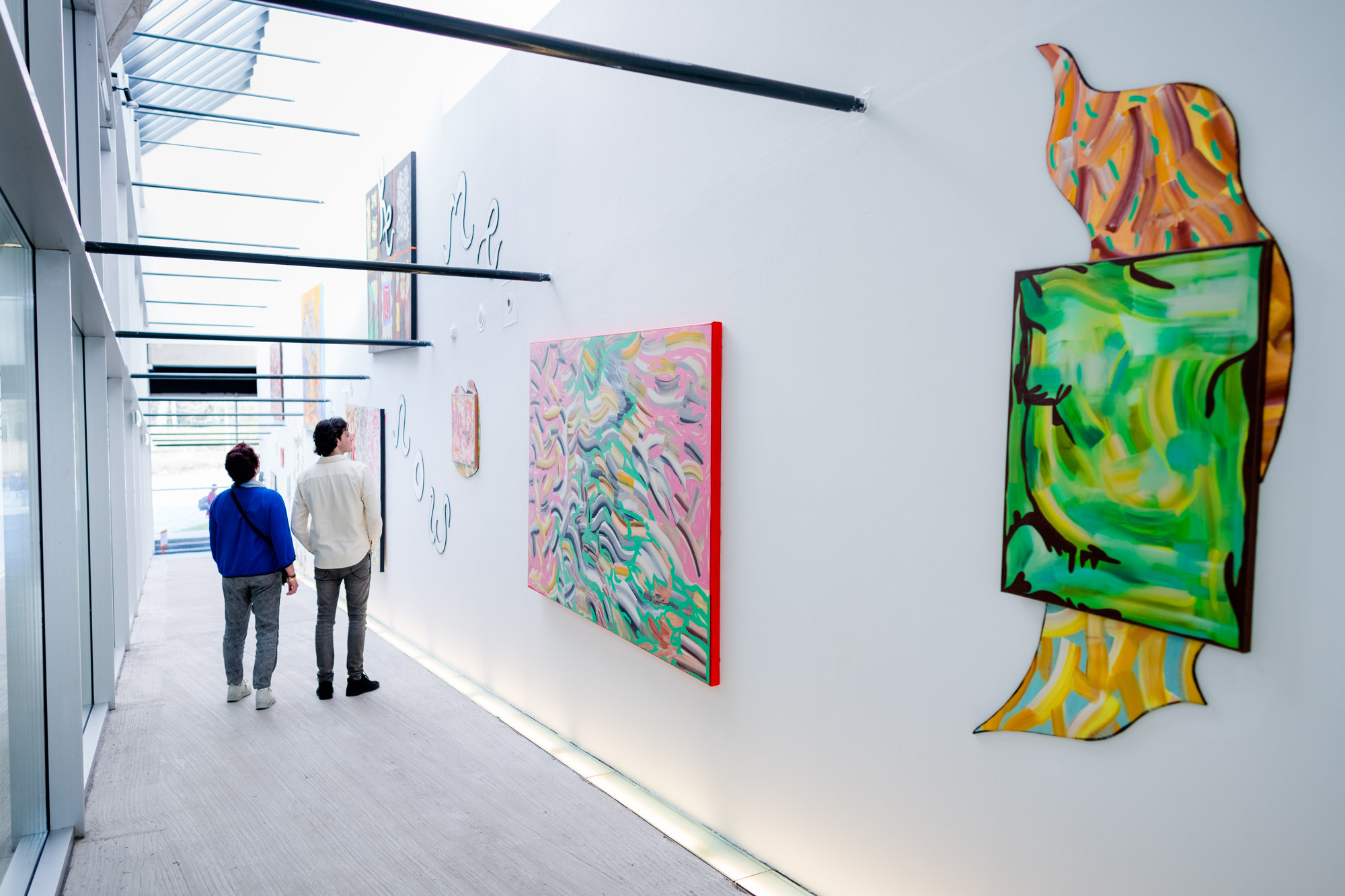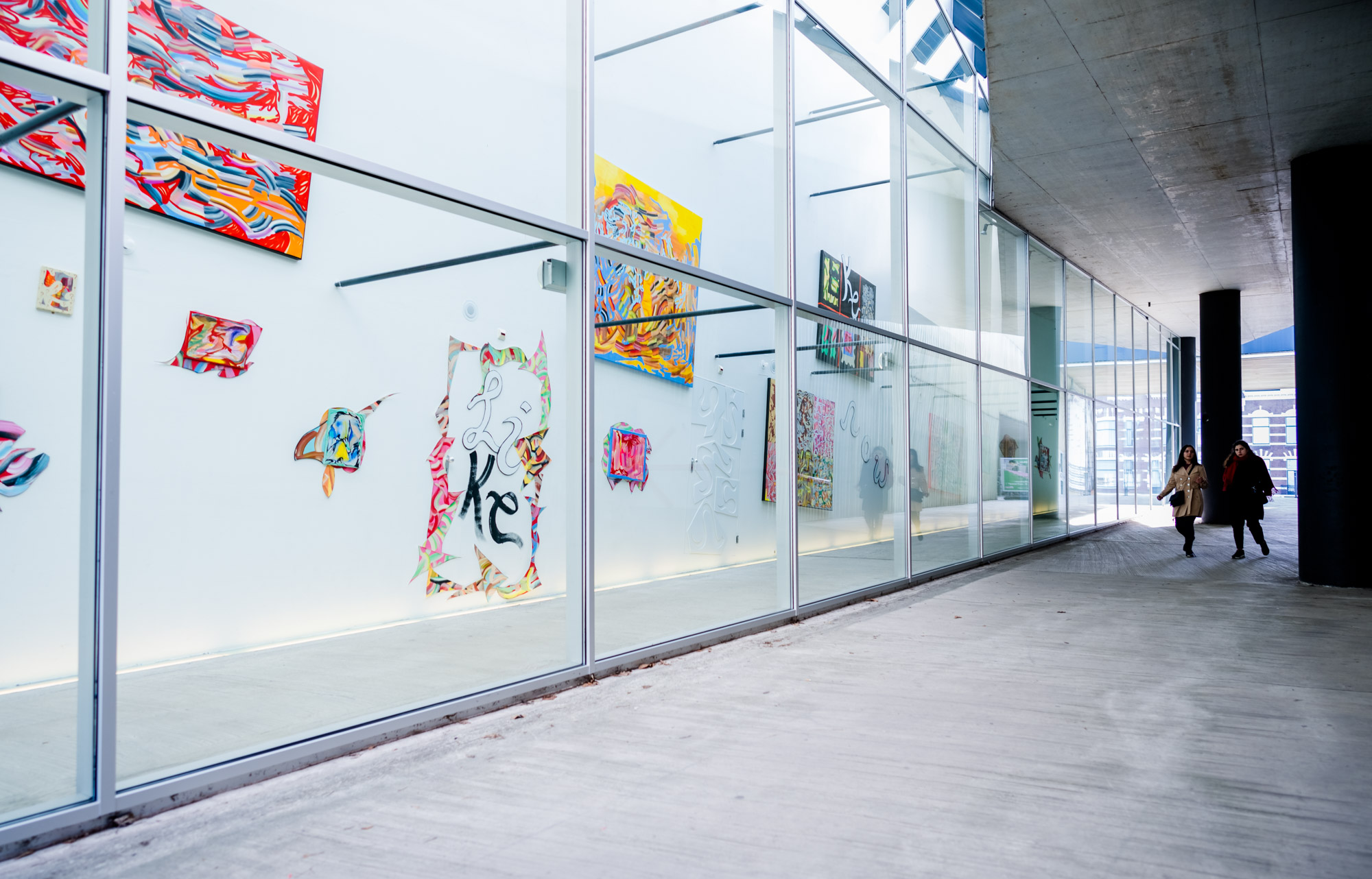 In Kunsthal Light #26 Fernanda asks herself the following questions: Why are we desperate for others to notice us? Why do we need the approval of others to be who we want to be? Why does the disapproval of others cause us to become afraid of realising our ideas?

Fernanda struggles with her desire to transform and her need to be seen and understood. In Like Me Now, Ego Death Fernanda has visualised this duality, with her on the one hand screaming for attention, and on the other wondering why this desire is so strong. In the past she has often felt unnoticed and excluded.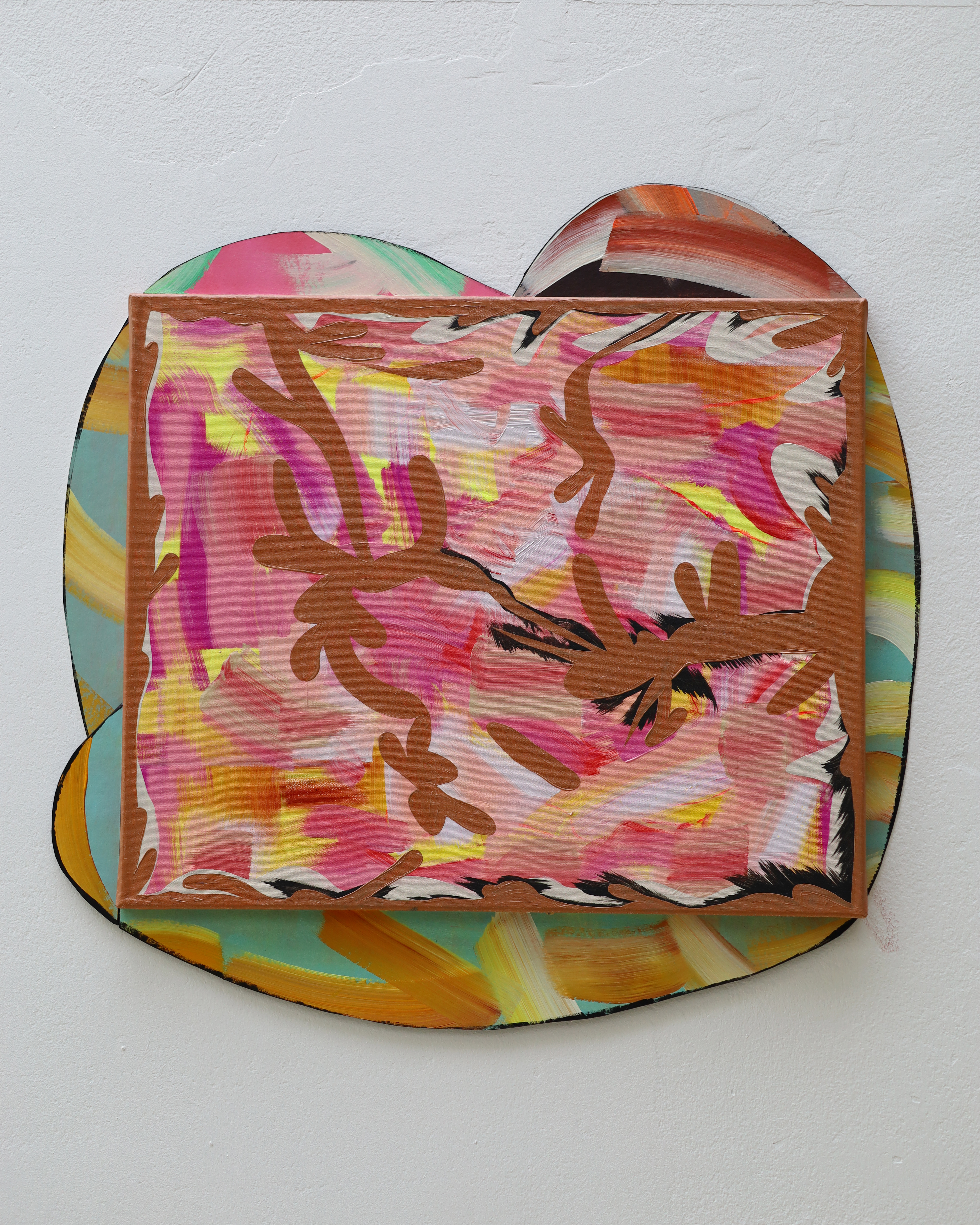 For a long time, her character Nu-Nu was a means to reconcile her opposing desires. In her new body of work, Nu-Nu is slowly fading, found only in a glimpse of an eye, gradually losing its presence.
The disappearance of Nu-Nu signifies a transformation in Fernanda's work
and journey. Nu-Nu is moving from a figurative character to organic shapes, while Fernanda is breaking away from frameworks imposed by the outside world.
'Kunsthal Light' is the Kunsthal's talent development programme. Since 2011, this exhibition programme has especially focused on young artists who are able to make a 'broad gesture' in an original and artistic way. Three times a year, to this end the Kunsthal places HALL 6 (the over 25-meter-long display window along the ramp) at the disposal of an artist who is given free rein to make a site-specific work.
---
Written by Shehera Grot and Edited by Lili Ullrich
CREDITS
---
A Solo Exhibition by Marlou Fernanda
For Kunsthal Light #26

Curated by Gogo Lupin
Assisted by Lili Ullrich