Marlou Fernanda's artworks are expressive and lively, qualities that Marlou manages to convey both on the large canvas as well as on a small and intimate scale. Marlou works with oil paint, acrylic, collage and mixed media.
From an early age Marlou had a fascination for the process of creation. She watched her mother and classmates draw with admiration. She now creates herself. Marlou moves easily between different creative disciplines; from painting, to set design and performance art, but ultimately it is all connected by the common denominator; Marlou Fernanda, the brand.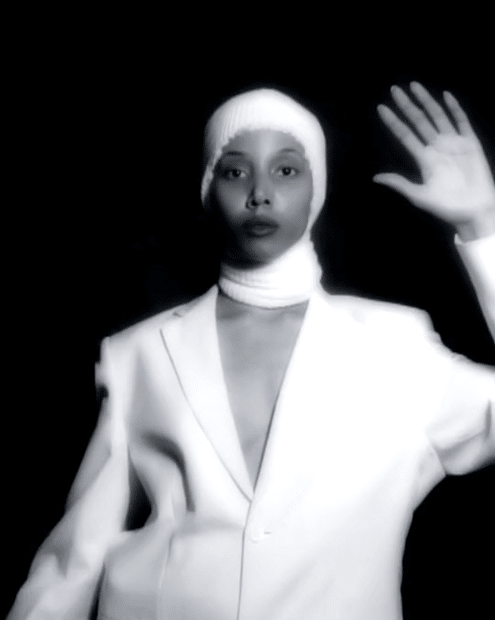 Marlou lives and works in her studio/apartment in Amsterdam. During her youth she moved frequently but only truly felt at ease in Rotterdam. Here she learned a lot about her own Curaçao and Brazilian culture, but especially about the culture of others. A lot happened in her young life. As a child, Marlou was labeled unruly and started drawing to put her anger, sadness and frustration into words. Here she learned for the first time to convert her feelings into creation.
by Casper Kofi
At the Grafisch Lyceum Rotterdam Marlou discovered her creativity. She was a dreamer, more concerned with other things, but here she learned the basic skills that she still applies in her work today. Marlou finds it hard to sit still, which is why she started drawing in the interim after her graduation. Inspired by Fashion TV and everything that came with it. From the outfits to the lifestyle and luxury but especially the vibe, Marlou was inspired and absorbed everything like a sponge. She creates a desire but at the same time her art remains real. 'Actually, I see creating as telling my truth, which gradually emerges through all the brush strokes.'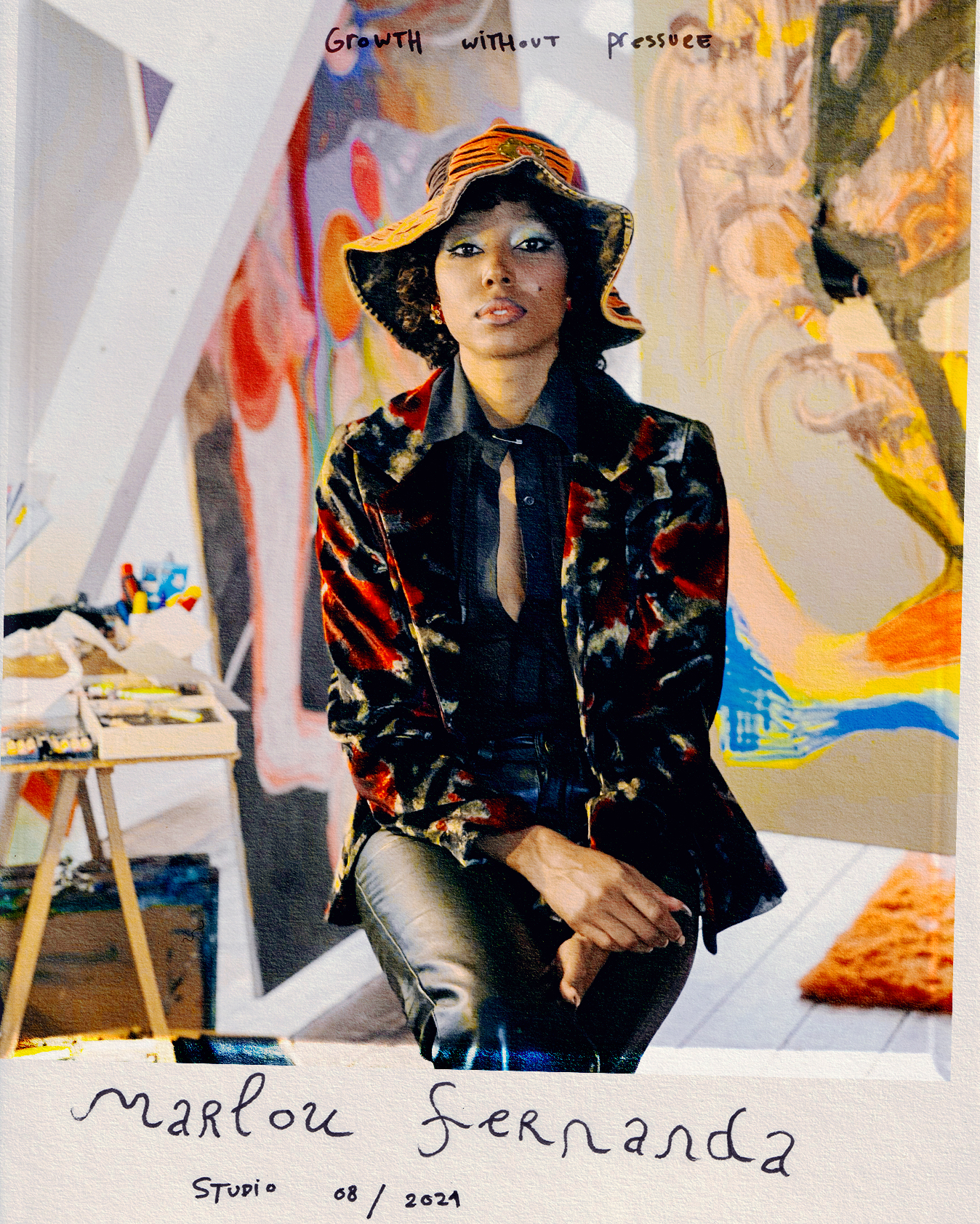 by Casper Kofi

On Curaçao, her mother's homeland, where she moved to with her two sisters and mother in 2018, Marlou started painting and could be found in her studio from sunrise to sunset. First Marlou painted the faces of others and eventually her own face, the left side, her imperfect and most personal side. Always from photo. 'I painted myself not because I thought myself so great but rather because I had to learn to accept myself andconfront myself in my own paintings'. It became a version of Marlou, a character called Nu-Nu, which was placed in the foreground to guard her from pain. In the meantime, Marlou detaches herself from Nu-Nu and takes a new path towards abstract art in which she experiences freedom in the detachment from reality.

Basquiat, Prince and Warhol are among her examples. These artists have translated their vision into an unmistakable authentic signature that makes their works so recognizable. Like her dynamic works, Marlou's own signature is in constant motion. "I try to develop a signature that allows me to do all kinds of things and you can still see this is a Marlou Fernanda, that's my aspiration."

---
Written by Hama Gallery
We Fear To Move Differently In Crowded Places... Why?
by Lobke Leijser
I'm A Visual Artist
I Create...
Paintings, Performances,
(Creative) Direction, Set Design
+ My Website 🕊🖤🕊
SALES INQUIRIES
---
Hama Gallery
(Amsterdam, NL)
Willemsparkweg 64H
1071 HK Amsterdam
+31 (0)20 8461803
info@hamagallery.com

Status: OFFLINE